By Kay Lazar BOSTON GLOBE, APRIL 26, 2017
Sam Mitchell, who lives in East Texas, can't imagine a place where his gender is not an issue, where the specter of being bullied is not a daily fear.
By Khalid El Khatib VICE, SEPTEMBER 21, 2017
At Summer of Sass, kids get a chance to see how much better it gets, with the chance to live and work in a community that accepts them.
By Prianka Srinivasan EQUALITY, SPRING 2018
Provincetown: How this Coastal town became a "saving grace"for LGBTQ from the south.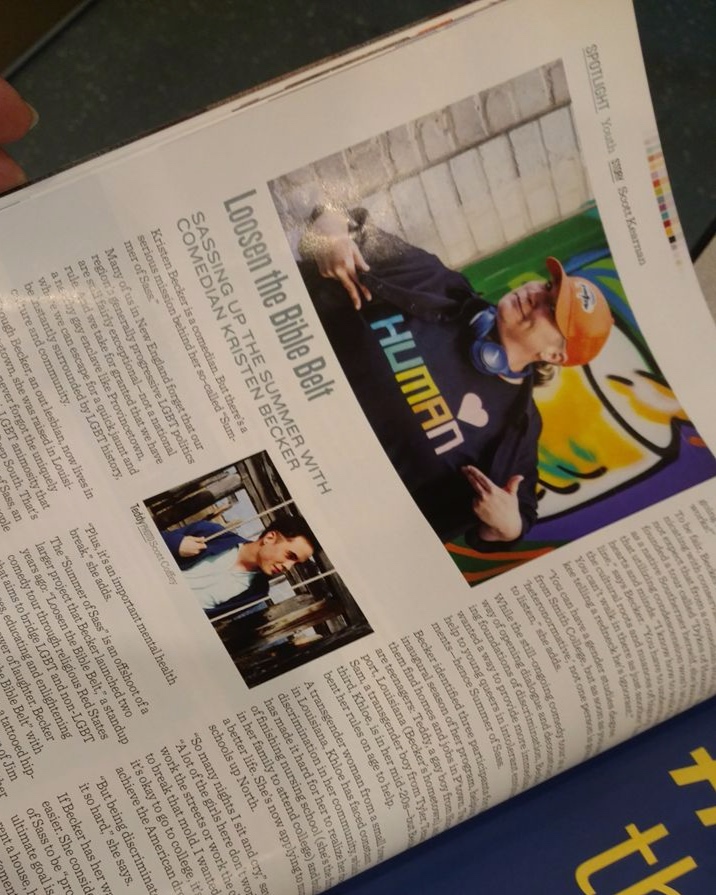 By Rob Phelps and Staff BOSTON SPIRIT, APRIL 26, 2017
'Summer of Sass' brings Southern LGBT youth to 'safe haven' in P'town.